First, we hope everyone here in the States is having an enjoyable long weekend and taking time to remember our armed forces this Memorial Day. Thank you to the brave men and women who have and do serve our country!
This week's challenge is a tough one. What can you create with just FIVE products? Here's what our fabulous design team member Terry came up with.
Aren't they the most lovely cards? The colors are bold and the flowers are just right too!
Lisa made this adorable gift cup using just paper, stamp, ink, ribbon and adhesive!
Ms. Dee is having a great time with some of the "new" products she received lately and has not found the time to use. She made a 6x6 card and used one of the "New" 12" Embossing border folders "Cage" from Provo Craft, Tim Holtz "Caged Bird" Alterations Dies, Paper, Ink and a stamp for the sentiment. She mentioned if you count the adhesive ...she didn't quite make the "Take 5"........So......what do you think??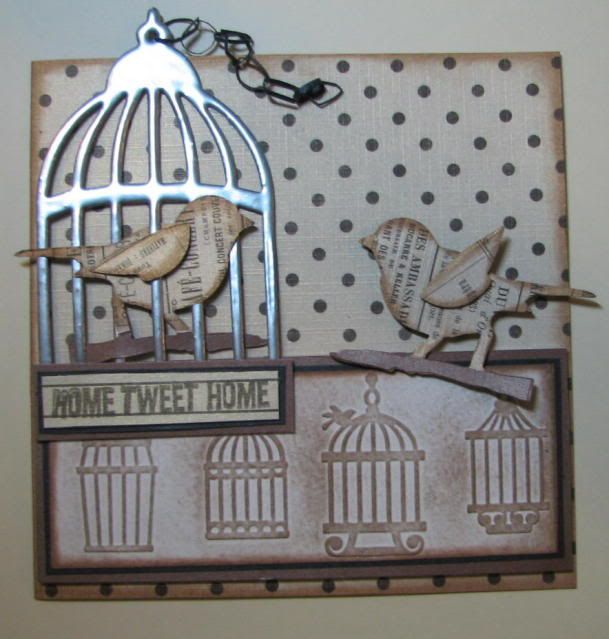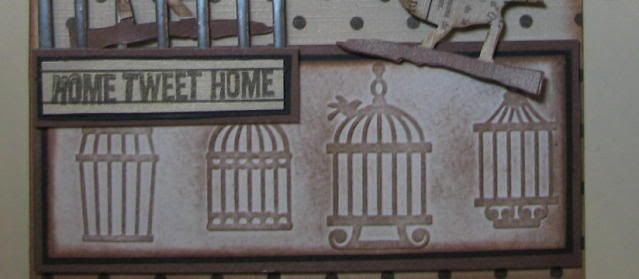 Let us see what you've got! Leave a link to your creation in your comment. Have fun...but remember to just use five products. It's not as easy as you'd think!